NRS
Guidevibes: Building community and brand awareness through social engagement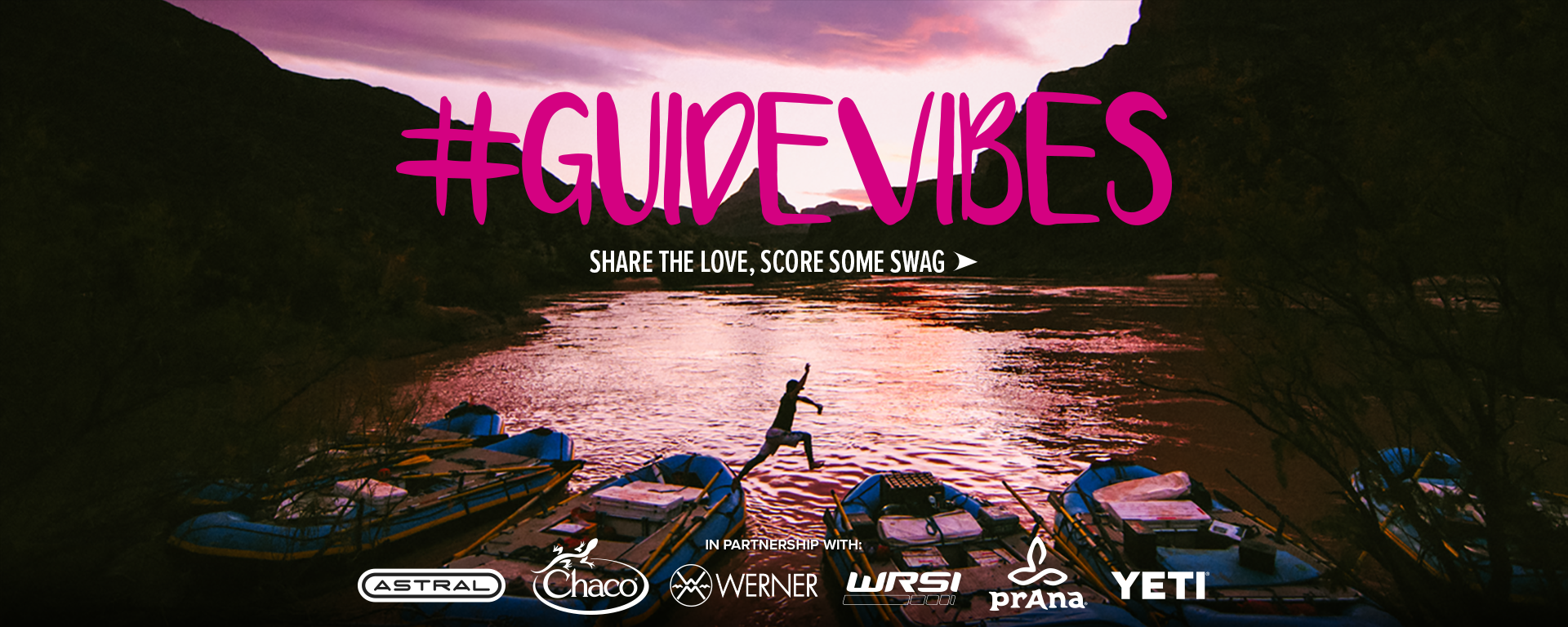 NRS is the leading paddlesports brand pioneering the development of gear and equipment for every paddlesport and every level paddler
The Challenge
To connect with and strengthen NRS's relationship with some of its more influential and connected customers, river guides, in a way that celebrated their romanticized lifestyle and showed NRS's appreciation for their support.

Why It Matters
Most campaigns are measured in impressions, entries, reach, views and other metrics. A truly excellent campaign does more than just drive the numbers. It creates a connection between the target consumer group(s) and the brand, simultaneously driving awareness, reach, growth, and loyalty.
What We Did
We collaborated with NRS to develop a campaign that invited paddlers to share the camaraderie, beauty, fun, and struggles of the river guide life and made sure the photo contest was also engaging to paddlers outside of the guiding community. We implemented strategic partnerships with outfitters and aligned consumer brands; collaborated with the paddling media; engaged influencers, and reached out to key NRS retailers. We looped in NRS brand ambassadors for help getting the word out, and also leveraged NRS's partnership with paddlesports publications and bloggers, including Canoe & Kayak Magazine.
We also leveraged Facebook and Twitter advertising using targeted advertising and promoted the campaign to consumer segments that mirrored NRS's target consumer groups, as well as audiences whose profiles matched the interest and behavioral patterns NRS's newsletter subscribers, website visitor and Facebook fans. We ran multiple ad campaigns promoting content, and within those campaigns, we ran A/B tests to determine the best-performing targeting, and carefully monitored the ad runs while they were in flight, adjusting as needed.
Deliverables
Development of the overall campaign concept and campaign plan
Development of the promotional plan for the campaign including earned, owned and paid media
Oversight of the development of all creative assets necessary for the campaign including a micro website, graphics, social media assets, and messaging
Coordination and communication with the brands collaborating on and participating in the campaign
Placement, monitoring, and reporting for all digital and social media advertising promoting the campaign
Monitoring and tracking campaign performance and adjusting promotional plan as needed to meet goals
Final campaign report and evaluation, including key takeaways and learning
Two years after the contest ended, paddlers are still frequently using the hashtag and tagging NRS
Collaboration with multiple like-minded brands who have become regular partners of NRS
3,000+ photo and video entries
5 million+ combined impressions
Engagement rates 300%-1,000% higher than goal
90% community growth on Instagram, the target social network of the campaign
High levels of participation from consumers, retailers, influencers and brand ambassadors
Under budget