Hi. I'm Melissa Bearns, the founder of Current Shift.
I specialize in digital marketing, brand communication strategy, and content marketing for purpose driven brands and organizations. Simply put, I help my clients spark authentic dialog with consumers in a way that builds powerful relationships and intense brand loyalty by bringing intention, strategy and planning to all communication on digital channels: websites, social media, email newsletters, blogs, digital advertising, social media advertising and other emerging communication channels.
The back and forth nature of social media, the web, and even email has dramatically changed what consumers expect from brands. We've moved beyond just storytelling to conversations.
Let's start some conversations. We'll cut through the noise, define your brand voice, and put in place strategies and planning to guide and streamline your messaging and content. I'll help develop strategies and planning to guide your communication and give your content planning structure. We'll set up systems tailored for your team to make content management easier. We'll track and measure key metrics so we know what's working and what's not, allowing us to pivot when we need to and take advantage of new opportunities.
Within just a few months, you'll see dramatic improvement in your performance across channels, and increases in key metrics like engagement and community size. Your marketing initiatives and brand communication will be cohesive and integrated across all your channels, with everything working together to help you reach your goals. Most importantly, managing content and brand communication on your digital channels will feel manageable, intentional and in control, and you'll know exactly how you're doing.
I'm excited to hear about the conversations you want to inspire and the change you seek. Let's talk!
Current Shift proudly supports the following organizations: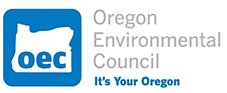 The Columbia Land Trust
The Columbia Land Trust works to conserve and care for the vital lands, waters, and wildlife of the Columbia River region through sound science and strong relationships.
Oregon Environemental Council
Oregon Environmental Council advances innovative, collaborative and equitable solutions to Oregon's environmental challenges for today and future generations.
Founded in 1968, Oregon Environmental Council is a nonprofit, non-partisan, membership-based organization. The OEC protects the health of every Oregonian and the place we call home by working for clean air and water, a healthy climate, and an unpolluted landscape.
The Backyard Habitat Program
The Backyard Habitat Program supports urban gardeners in their efforts to create natural backyard habitats. It's through our collective efforts to revitalize urban landscapes that positive change is made. Together we make our cities a healthier place, for ourselves and for wildlife. Our community of Backyard Habitats is over 3,650 strong, and growing every day. It is managed jointly by the Columbia Land Trust and the Audubon Society of Portland.
NARAL
The 1.2 million member activists of NARAL Pro-Choice America fight for reproductive freedom for every person in every state. Each day, we organize and mobilize to protect that freedom by fighting for access to abortion care, birth control, paid parental leave and protections from pregnancy discrimination.
Current Shift Certifications & Memberships
Oregon Women Business Enterprise